Beyond Tradition
Unveiling the Uses of Supercomputing in Humanities.
Supercomputing has long been associated with areas such as physics, engineering, and data science. However, researchers in humanities at Aarhus University are increasingly turning to supercomputing allowing them to delve into unexplored territories and discover new insights.
From analysing historical archives to simulating ancient civilizations to analysing social media data, supercomputing offers unique opportunities to generate insights and advance knowledge in humanities.
In this article series, we highlight three cases with humanities researchers from Aarhus University that illustrate the varied ways in which supercomputing is being used in humanities research. 
---
Katrine Frøkjær Baunvig, head of the Grundtvig Center at Aarhus University has used supercomputing as a methodological approach, and it has led her to non-trivial conclusions that significantly impact our understanding of of 19th-century nation builder and prominent pastor N.F.S. Grundtvig 's vast body of works and his immense influence on Danish culture.  
In order to conduct a certain type of text mining, so-called word embeddings, she has created an artificial intelligence of Grundtvig, enabling a comprehensive analysis of his over 1000 works and 8 million words, resulting in unprecedented insights.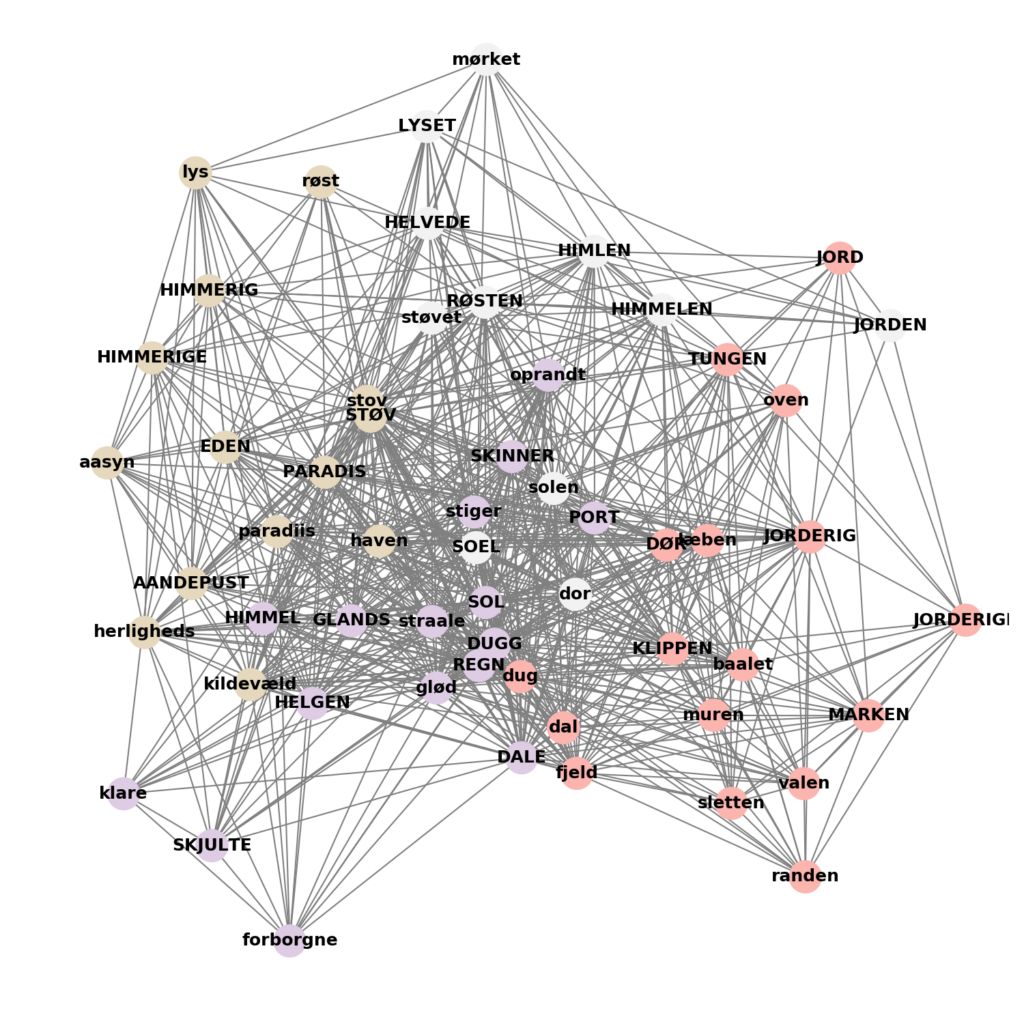 This approach has ushered in a completely new era in Grundtvig research, according to Katrine Frøkjær Baunvig. She dismisses the criticism of digital humanities sceptics who argue that word embedding fails to consider the surrounding context of words. 
"This type of rejection is prevalent only among researchers who have not taken the time to understand or familiarize themselves with the current state and level of the research. When creating a word embedding, I obtain a vast mapping of a given word's extensive association structure. Therefore, I can clearly discern different semantic focal points and contexts where the word appears in Grundtvig's body of work. This is precisely what allows me to gain an overview." 

Katrine Frøkjær Baunvig, Head of the Grundtvig Center at Aarhus University
Katrine Frøkjær Baunvig opted to form a research partnership with the Center for Humanities Computing at Aarhus University. Her best advice for other researchers going into supercomputing in the humanities is to team up with the right people.
"Stepping into the world of supercomputing requires an approach to work processes that, in my opinion, represents a new trend in the humanities, namely, interdisciplinary collaborations and team-based publishing. Someone takes care of what is typically called the domain expert area – in this case, knowledge of Grundtvig's authorship – while others handle the more technical aspects of execution."

Katrine Frøkjær Baunvig, Head of the Grundtvig Center at Aarhus University
She also emphasises the importance of comprehending the workings of the tools to better harness the power of supercomputing. 
"Even if you may not be able to train your algorithm yourself, it can be very practical to devote time and energy to obtain an operational understanding of the steps involved in creating a Grundtvig-artificial intelligence and the various types of applications such an intelligence can be used for."

Katrine Frøkjær Baunvig, Head of the Grundtvig Center at Aarhus University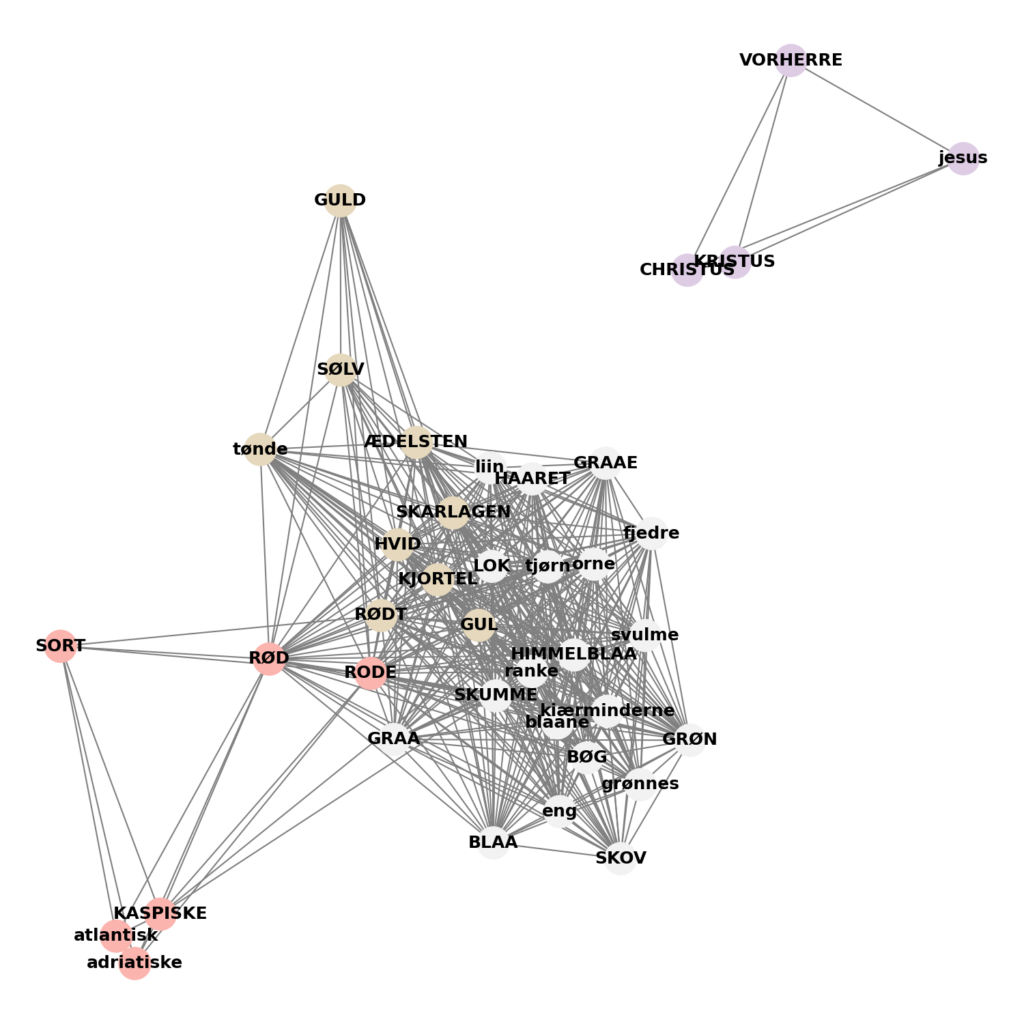 With years of experience in using supercomputing in her research, Katrine plans to continue using it and encourages others to do so when it seems fit. Especially in times where humanities research is often dismissed as lacking scientific rigor, Katrine Frøkjær Baunvig sees an opportunity to make an impact.  With a keen sense of responsibility to bring her field forward, she is determined to prove that humanities research can be just as methodical and rigorous as research in any other discipline.  
"Researchers who have pioneering eagerness should explore supercomputing as it can give them a head start by venturing into "blue ocean" territory." 

Katrine Frøkjær Baunvig, Head of the Grundtvig Center at Aarhus University
Katrine Frøkjær Baunvig has used the DeiC Interactive HPC system for a range of NLP tasks such as linguistic normalisation of historical Danish, semantic representation learning and inference, and finally, historical chat bot development based on custom Large Language Model for Danish. 
---
You have just read the first of three cases in our series on Interactive HPC usage in humanities.
Through these compelling cases it becomes evident that supercomputing in humanities research is transforming traditional approaches, empowering researchers to uncover new insights and deepen our understanding of the field.  It opens doors to interdisciplinary collaborations and expands the possibilities for data analysis and modelling, ultimately shaping the future of digital humanities. 
Stay tuned for our second and third case featuring Iza Romanowska and Rebekah Baglini representing their fields of archaeology and linguistics .